Awox A202400 24 "61 Screen Satellite Receiver HD LED TV
Awox A202400 24 "A + HD Ready Satellite Receiver LED TV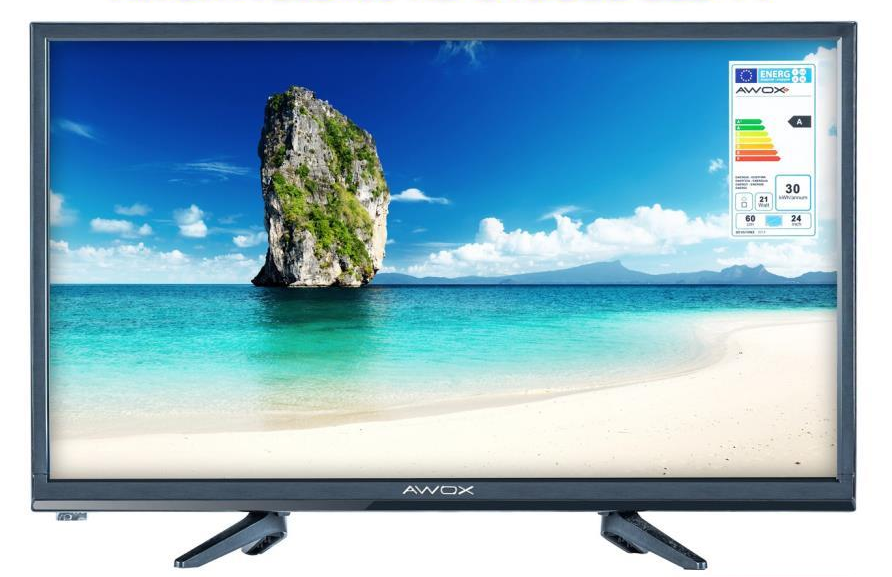 HD Satellite Receiver Technology
Product HD satellite receiver technology. This D-quality images, while your pleasure cruise with ease of use. HD satellite receiver, without the hassle of tirelessly can have access to all channels. At the same time high image quality can double the pleasure of looking through.
A Class Electric Saving
A class leading members of this product, to work with less electricity. Therefore, the use is the minimum electricity use. In the long run to other members of the class of 20 energy saving. Annual electricity consumption 28 the kW.
Perfect Screen Resolution
1366×768 px screen resolution, this product is on 16.6 million color distinguish. Therefore use during amazing color transitions. The use of the product during the provision of relaxation for screen resolution settings are determined automatically. Size yalnızca looking to enjoy the exitement remains.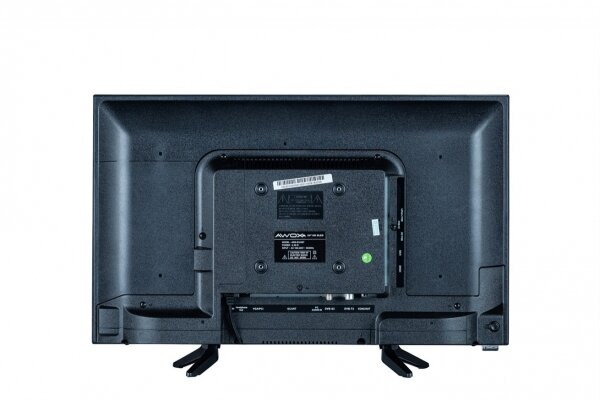 50Hz Refresh Rate With Screen Your Image Bozulmasın
50Hz refresh rate, the moving film and videolarda genius flawless image submission. This means display your image will not deteriorate. Comfortable operation presents.
Wired or Wireless Receiver Options
İster wired, whether wireless receiver use within imkanlarınız allows you to get the best picture.
16 W 2.0 Speaker System
Built-in speaker system, during use cinema comfort. Audio settings in the right way, adjusting image quality come together with a flawless enjoying TV.
GENERAL SPECIFICATIONS
Resolution (Pixels)
: 1366X768
Resolution
: HD
Color
: Black
Warranty
: 2 years
Barcode No
: 1022010024610001
Screen Length
: 24 inch/61 cm
Screen Format
: 16:9
Display Technology
: LED
USB Input
: 1
HDMI Input
: 1
Scart
: 1
Audio Output
: 2X8 Watt
VGA PC Input
: Have
PC Audio Input
: Have
Ultra Dynamic Contrast
: Have
Teletext Support
: Have
ATV Analog Tunner
: Have
Built-In DVB-S2 Satellite Receiver
: Have
DVB-T2 Terrestrial Broadcasts Take
: Have
DVB-C Cable Digital Broadcasts Take
: Have
CI Module Input Slot
: Have
Coaxial Digital Audio Output
: Have
CLASS A Energy Consumption
: Have
Metal Looking Enclosure Design
: Have
178 degree Wide View Angle
: Have
Multi-Language Support (Opening TURKISH)
: Have
Wide-Angle Remote Control
: Have
Product Size (ExBxD)
: 550x330x70mm
Product Weight
: 2200g.
Box Size (ExBxD)
: 597x398x115mm
Box Weight
: 2750g.
INBUILT SATELLITE RECEIVER GENERAL SPECIFICATIONS
Cpu 880 Mhz Sunplus SPHE/506C Full HD(1080P)
Full Compatible DVB – S2 /MPEG-4 / H.264 Decoder
16 Bit Color Display Indicator Support
Software Upgrade Via USB Support
5000 Preset (Radio + TV)
2Xusb 2.0 Multimedia Support
Video Playback
Multi-Language Audio Support
Multi-Language Support
MPEG4, MPEG4-AVC / H.264, MPEG2 ISO / IEC Output
Dual Audio (Main/Side) Stereo Support
4 Mb Flash / 64 MB DDR2 Ram
USB Device TV Channels with Recording Function
BISS Decoding Support
TKGS (Türksat Update System)
Screen Size
24 inch/61 cm
Resolution
HD
Satellite Receiver
Have
>>> Delivery and Return Process
* Delivery time: Normally take to deliver your order 7-30 days.
* Sometimes transit time, especially during holiday season long and may vary.
* Tracking. If you need help please contact us.
>>> Return & Exchange
* Return Policy: return goods fee belong to the buyer.
* Return policy: reliable service policy providing.
* Goods receive a broken. Contact us for full refund or replacement.
* If you receive the goods with quality problem. Half or full quantity contact us for refund.
* Kalmazsanız satisfied with any product, open a dispute or leaving negative feedback please contact us before place.
>>> Feedback
* Ögeden're satisfied with you, sincerely invite you for 5 star positive feedback.
* With strands or service if you are not satisfied, please contact us before
Will offer you the best solution and you more more excellent service for you.
>>>MİESTESTORE <<<
SPECIFICATIONS
Certification: CE
Origin: CN(Origin)
Aspect Ratio: 3:2
SD Card Support: No
3D Image Support: Yes
Display Size: 32 inches
Receiving System: PAL
Network Support: Yes
Interface Type: HDMI-compatible
Resolution: CGA(320*200)